Ecoletter
The Ecoletter is the joint quarterly publication of CWEA and WWOA. Here's a chance for you to read the Ecoletter online! On a trial basis, each edition of the Ecoletter will be available online for you to download, read, and print from the convenience of your home computer. You will need Adobe© Acrobat reader to view and print the Ecoletter. After downloading and installing Adobe© Acrobat, just click on a link below to read that issue of the Ecoletter.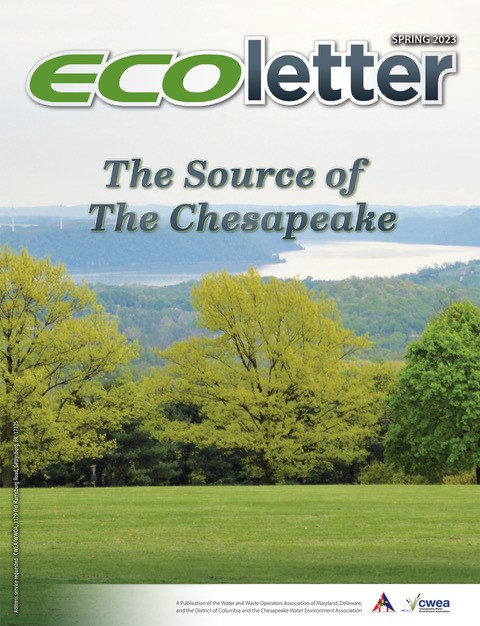 Click here to read the Spring 2023 issue

Click here to see the 2023 Publication Schedule
2023 Summer issue (conference) – Tri-Con dates:
August 29 – September 1, 2023
1. Deadline to Editors
Friday, June 16, 2023
2. Editors submit to CK (editorial deadline & advertising sales close)
Tuesday, June 27, 2023
3. Page proofs to CWEA & WWOA for review
Tuesday, July 11, 2023
4. Edited proofs returned to CK
Tuesday, July 18, 2023
5. Final art to print
Tuesday, July 25, 2023
6. Finish printing
Wednesday, August 2, 2023
Please Note that the Ecoletter files are quite large (between 4 and 10 megabytes each).

Beginning with the Fall, 2007 issue, and continuing up to the current issue, the Ecoletter Issues will appear below.